Prevent Heat Loss With a Spa Pool Cover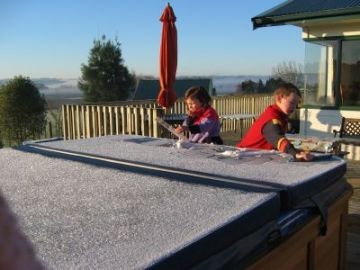 Prevent Heat Loss With a Spa Pool Cover
Most of the heat generated in heating a spa pool can be lost without an efficient cover to reduce heat loss and evaporation when the spa pool is not in use.
Lockable Spa Pool Hardcovers are the ideal way to reduce this heat loss, as well providing a solution to reduce any debris into the spa.
They also offer some protection against unwanted or unknown entry to your spa pool.
---
Our Retail Shop provides a free comprehensive Computerised Water Analysis; each individual step by step printout is thoroughly explained by our highly trained staff.

Find us at:
58 Market Road
Remuera
PO Box 99-713
Newmarket, Auckland
RETAIL TRADING HOURS are:
8.00AM - 5.00PM Monday - Friday
9.00AM - 2.00PM Saturday
Sunday - Closed

Link to: Finding us - map and directions