Swimming Pool & Spa Pool Auto Sanitisation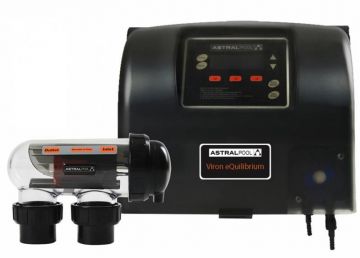 Swimming Pool & Spa Pool Auto Sanitisation
Apart from water balance, the sanitising of your swimming pool and spa pool water is the single most critical requirement. Without efficient, correctly sanitised water your swimming pool or spa pool will become unhealthy to use.
With the increased accuracy and reliability to auto test and sanitise your swimming pool and spa pool, why would you choose to still do all this manually? Handling corrosive and dangerous chemicals is a thing of the past.
Now with the advent of either Salt Chlorination, Liquid Chlorine and Diluted Liquid Acid sensing and output control units, you can make your swimming pool and spa pool sanitisation trouble free and easier to maintain, leaving you more time to relax and enjoy them.
The result is pure, crystal clear water and happy, healthy swimmers and more free time.
Automatic Swimming Pool and Spa Pool Sanitising Methods are;
Salt Chlorination with Chlorine and PH output control
Ozone Injection
Automatic Sensing PH and Chlorine Liquid Control and Injection Dosing
Chlorine or Bromine Erosion Feeders
---
Our Retail Shop provides a free comprehensive Computerised Water Analysis; each individual step by step printout is thoroughly explained by our highly trained staff.

Find us at:
58 Market Road
Remuera
PO Box 99-713
Newmarket, Auckland
RETAIL TRADING HOURS are:
8.00AM - 5.00PM Monday - Friday
9.00AM - 2.00PM Saturday
Sunday - Closed

Link to: Finding us - map and directions