Now an affordable option to Painting a Pool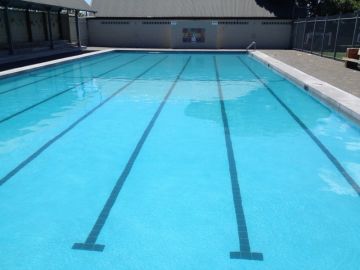 Now an affordable option to Painting a Pool
With the ever increasing range of Pool Plaster re-surface product options now available, the resurfacing of a commercial or school swimming pool is now more affordable.
When weighing up the costs, against a painted pool surface, the benefits can clearly be seen.
Longer life expectation than a re-painted surface on top of an already deteriorating pool surface, which is quite often painted several times already, and sometimes in the dreaded chlorinated rubber pool paint.
Surface colour and material choice options, make this a must to at least do the sums of cost of painting the pool, life expectancy, and that of a plaster re-surface.
---
Our Retail Shop provides a free comprehensive Computerised Water Analysis; each individual step by step printout is thoroughly explained by our highly trained staff.

Find us at:
58 Market Road
Remuera
PO Box 99-713
Newmarket, Auckland
RETAIL TRADING HOURS are:
8.00AM - 5.00PM Monday - Friday
9.00AM - 2.00PM Saturday
Sunday - Closed

Link to: Finding us - map and directions